The World of RWBY: The Official Companion – a compilation for fans
A compilation of artistic content, interviews, concepts and a must-have for a collector and fan of the show!
Today I bring another text about the universe of RWBY: The World of RWBY – The Official Companion. This one stands out from all the other products and works that Rooster Teeth has released so far, there's an enormous artistic content here and a must-have for all collectors out there. In my case, not only being a fan of the show, I'm a fan of artbooks. Usually, if a game, movie or TV show franchise releases such material, I'm bound to get it because I just love this kind of material. I don't think there's another way to pay such a nice tribute to a franchise other than sharing this kind of content only found in such books.
I have some artbooks, but it's difficult to find this kind of material. Here in Brazil everything ends up a bit pricey, if it gets to us. Some of these can only be accessed via digital media and not always in a legal way, unfortunately. Whenever I can, I try to purchase this kind of material, legally and physically, and amongst all the books I have, I think The World of RWBY: The Official Companion is one of the coolest in my collection. But enough of this collection chat, let's get down to it!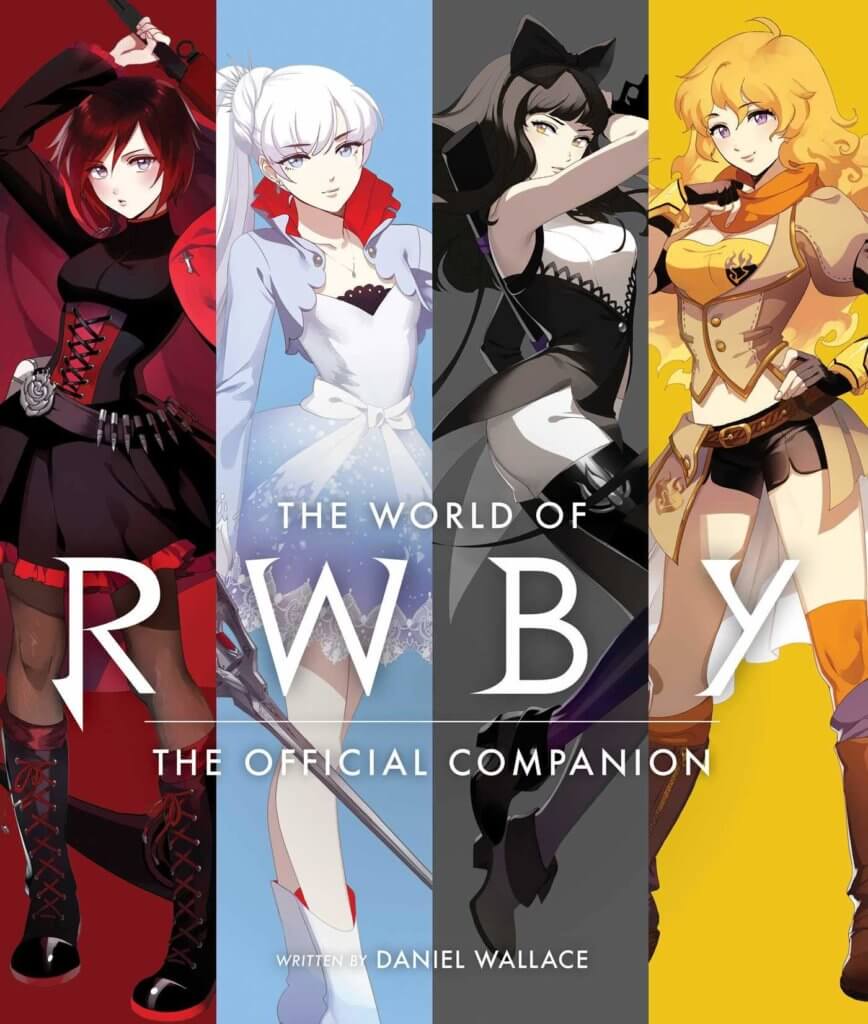 This bible has concept arts and interviews with all the people who collaborated to the series somehow. The compilation goes from sketches of characters up to the world of Remnant itself, including some commentary of the voice actors and writers of the animation. The quality of the paper on which the images were printed is astonishing and at an impeccable resolution. Some shots seemed to have been taken straight from the TV onto the book. It's impressive how much effort and quality they put into this material as a whole.
Daniel Wallace is the guy responsible for organizing and writing this work, following the chronology of the series in a way which delivers important key points of the show, even though leaving some spoiler-free moments off the table. So, if someone picks up this book totally out of the blue, they don't won't be completely spoiled. However, this material compiles a series of highlights from the show with detailed profiles of the characters, description of places and continents around Remnant. Beyond all that, there are many charts explaining and showing some parts of the story board, amongst many other things you can only find here.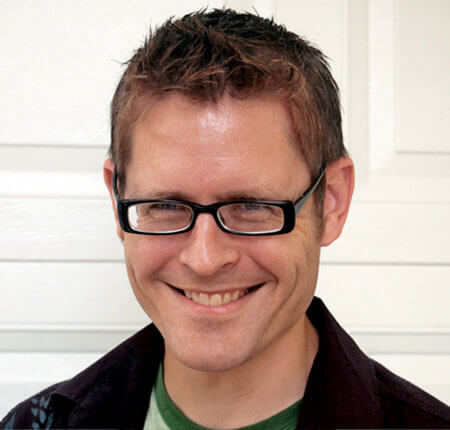 One of the highest points is, definitely, the quality of extra information that, in its great majority, is only found in different interviews all over the internet and on Rooster Teeth's website. This book is like an enormous collection of RWBY and you can find it all in this unique item.
It's very entertaining and insightful to know where many of the different inspirations for the show came from, especially when it comes to Monty Oum. The animator had a very clear vision of what he wanted to achieve with his ideas. It's a pity he was taken from us so early and he could not see how big his show grew and still bears the essence and spark he once set alit back in 2013. It's beautiful to see how Miles Luna, Kerry Shawcross, Barbara Dulkeman, Lindsey Jones and many other members of CRWBY (a mix of crew and RWBY, see the pun there?) remembering Oum's enthusiasm and creativity. It's irrefutable that the series would come to life without him, but it's moving to see how the rest of the crew still carries the torch with love and care for what he once had deposited in the beginning of it all.
Another great thing is the fan session filled with cosplays at RTX (event that takes place in Texas by Rooster Teeth) and another session especially dedicated to the merchandise and the different spin-offs, like RWBY CHIBI and more.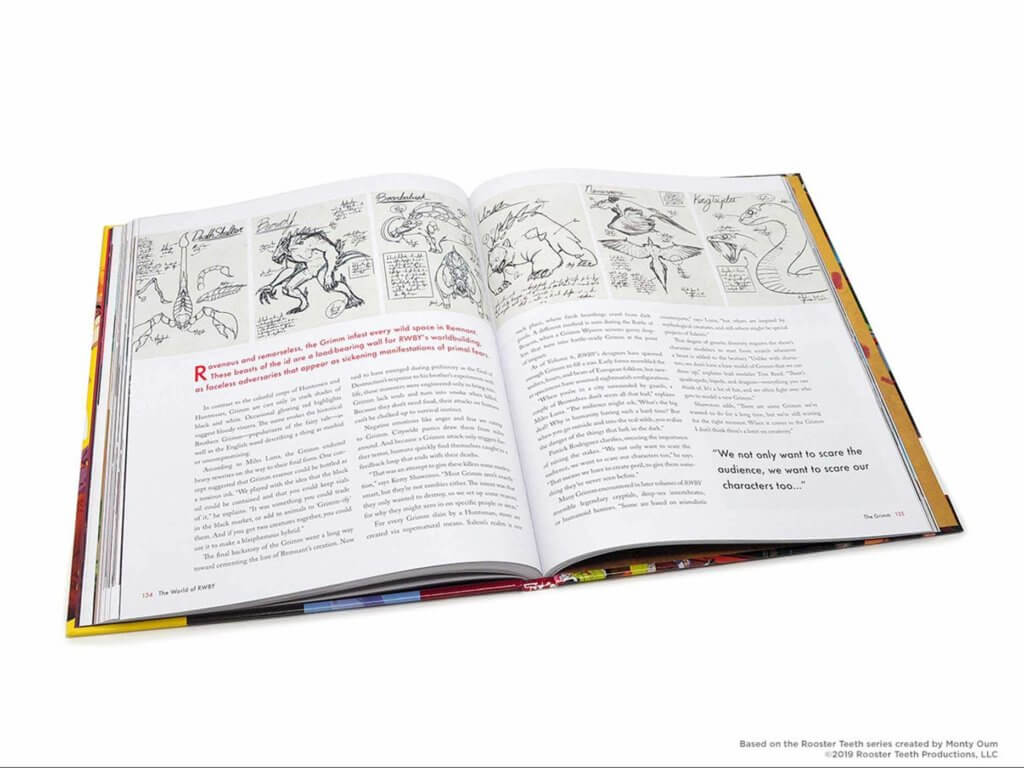 I think that anyone who considers themselves a fan of RWBY (inclusing being a FIRST member on Rooster Teeth), would like to have this beautiful piece of work. To the collectors out there, there's nothing more satisfying than having access to this kind of extra. To the ones who want to get into this universe and more, it's worth having a little look, especially with a friend who has the material, so they can guide you through it and get you pumped to watch the series. However, take heed in order not to get spoiled! This book is targeting people who have already watched the show and are fans of Remant's biggest girlpower team there is!
Well, let us wrap up this review/recommendation! If you liked it, join us in this fantastic world of art and interviews of a great animation which has been theme of a lot of posts and videos here on Podcaverna! Be sure to check the videos and other posts about it!

Músico e baixista da banda Scream Weaver. Quando não está no palco ou em estúdio, se mistura aos mortais com sua identidade secreta de professor de Inglês e Geografia.
Leitor assíduo, é apaixonado por J.R.R Tolkien, Edgar Allan Poe, Neil Peart, Richard Bach, Friedrich Nietzsche, Stephen Hawking, H.P Lovecraft, J.K Rowling, Neil Gailman, Charles Baudelaire e pelos mangakas Mokona, Nanase Ohkawa, Kamome Shirahama, Kentaro Miura, Hiromu Arakawa, Daisuke Igarashi, One e Kaiu Shirai, fora outros que vc vai conhecer nos posts deste blog.
Seu lado gamer não vive sem Final Fantasy e Dark Souls, muito inspirado pelos compositores das trilhas e roteiristas das histórias desses games.
Se alimenta diariamente de Black Sabbath e do Rush, suas duas bandas favoritas, sem deixar de degustar altas doses de Iron Maiden, Ghost, Slipknot, Foo Fighters, Mastodon, Him entre outras bandas.